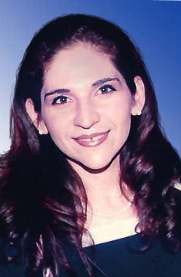 It is with great pleasure that I welcome you all to Philips University.
We at Philips University are delighted with your decision to join us and hope that your time with us will be a happy and productive one and that you will thrive on all the benefits that the University promises to offer you during this academic year.
Philips University takes pride not only in the quality of teaching but also the research and scholarship of its academics, all of whom are at your disposal to provide you with a comprehensive and inclusive educational experience.
This year has been like no other, with the world changing in ways that no-one could predict.  Whilst some may view the current world situation as a disruption to the traditional educational process, we must change this mind-set in order to move forward and flourish.  As Plato wrote, 'Our need will be the real creator', and so it is.  The need to provide and receive education is imperative and so we must take our teaching online for the time being, drawing on a wealth of innovative and technological teaching methods in order to convey the knowledge and experience that Philips University academics have to offer.  With the co-operation of both instructors and students, and the combined efforts of both, we can stay connected, provide and receive a quality education and realise that we can prosper within any given challenge.